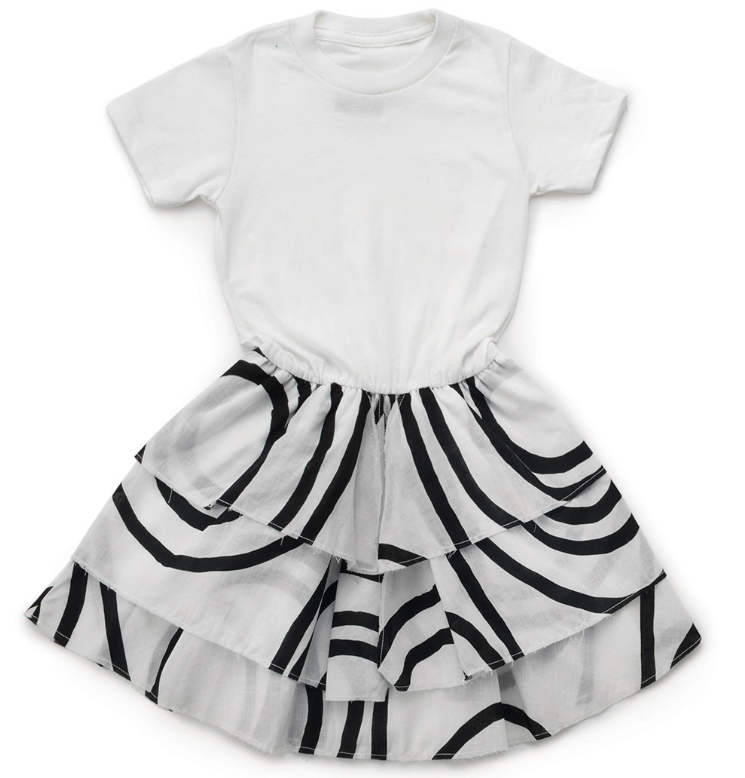 Nununu Kids Girl LAYERED CIRCLE Dress - White
---
layered asymmetricall bottom | gathered waist

100% cotton

suitable for baby girls (12-24m), girls (2-7y) & pre-teens (8-14y)

machine wash cold, tumble dry low heat



product description

the black layered circle dress is such a fun, easy item for literally anything happening this summer. the t-shirt top is basic enough in solid white but the bottom is where all the fun startsÔøΩa triple-tiered confection of fluttery jersey in our new concentric circle printÔøΩa collaboration with artist shay id alony. an elastic waist cinches the shape.